Delux Immobilizer & Arm Sling D2
Item #: C1AR-1301

Size Available: S/M, L/XL

Color: Black or Gray

MOQ: 300 Pcs per size
Detailed Product Description


Item #: C1AR-1301

Size Available: S/M, L/XL

Item Name: Delux Immobilizer & Arm Sling D2


Soft foam construction.

Provides extra stabilization by the chest strap.

Hoop and loop closure for easy application.

Restricts ability of shoulder and upper arm for separations, dislocations,
strains and other injuries.

Length adjustable closure allow swathe to be positioned n desired location.

Fit either left or right application.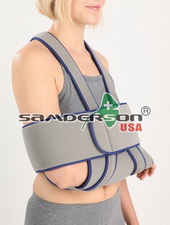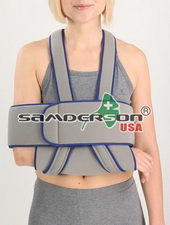 « Back