AFO Ankle Braces and Foot Splint
Item #: C1AN-101

Size Available: S, M, L, XL

Specifiation: Left or Right for selection

Made In Taiwan

MOQ: 300 Pcs per size
Detailed Product Description
Item #: C1AN-101

Size Available: S, M, L, XL

Item Name: Ankle Braces (Ankle/ Foot Splint)

Specifiation: Left or Right for selection

Molded foot drop provides dorsi flexion assistance while preventing plantar flexion.

Breathable and soft Inner liner provides comfort while wearing.

Flared calf fitting will fit well into a shoe properly.

Touch and close strap fastening.

Suitable for Dorsi Flexed AFO.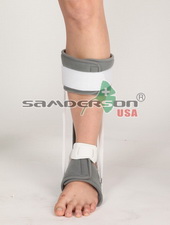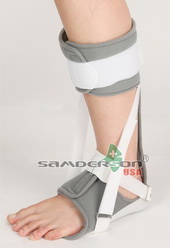 « Back