Clavicle Brace C1
Item #: C1CLPO-1401

Size Available: S, M & L

MOQ: 300 Pcs per size
Detailed Product Description


Item #: C1CLPO-1401

Size Available: S, M & L

Item Name: Clavicle Brace C1

Padded straps cross in a figure of eight to provide secure fit and alignment
of clavicle fractures.

Stockinet covered felt.

Comfortable wide padding for proper immobilization.

Felt back pad in round shape helps prevent irritation.

Easy functional buckle closure to secure strap tightly.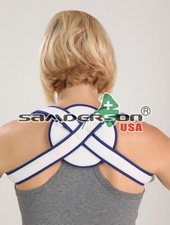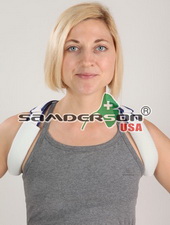 « Back