Deluxe Back Support Belt & Posture Brace


Item #: C1CLPO-601

Size Available: S, M, L, XL & XXL

MOQ: 600 Pcs per size
Detailed Product Description


Item #: C1CLPO-601

Size Available: S, M, L, XL & XXL

Item Name: Deluxe Back Support Belt & Posture Brace

Two metal stays in back provide extra support to spine.

Four pliable stays provide extra support and stability to the Lumbar area.

Stretch elastic cross over shoulder traps to maintain posture.

Crisscrossing abdominal straps require minimal strength to fasten
and provide exceptional support.

Supports the Lumbar spine and thoracic spine.

Hook and loop closure.

Suitable for Osteoporosis, thoracic lumbar muscular injuries.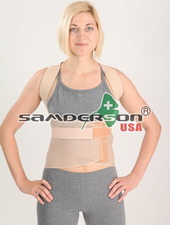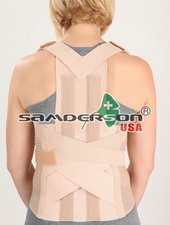 « Back